The Salvation Army of Hudson, NY
The Salvation Army, an international movement, is an evangelical part of the universal Christian Church. Its message is based on the Bible. Its ministry is motivated by the love of God. Its mission is to preach the gospel of Jesus Christ and to meet human needs in His name without discrimination.
COVID-19 UPDATES
Due to the constantly evolving regulations and guidelines we are receiving from both county and state levels of government, please refer to our Facebook page for the latest updates regarding the operational status of our services or call us at (518) 822-1602.
If you are able, consider making a financial donation to support the needs of others in your community. As always, your donations stay local to meet local neighbors in need!
Support Our COVID-19 Relief Efforts
The novel Coronavirus is an unpredictable threat to all of us, and most especially those who The Salvation Army assists each day. Now more than ever, we need YOU!

See what changes we are implementing across the Empire State Division to ensure the safety of our clients, volunteers and staff.*
*Changes vary by program and location.
Read "The Salvation Army's Nationwide Response to Coronavirus COVID-19
---
The Salvation Army of Hudson, NY Thanks You!
The Salvation Army of Hudson, NY meets the basic needs for the hungry population in Columbia and Greene Counties. Offering feeding programs, holiday assistance and emergency assistance. Through your generous donations, we have had the opportunity to touch the lives of those in need; families struggling to put bread on the table and keep a roof over their heads. We seek to enable growth and self-sufficiency for those who need our assistance. It gives us great joy to express our appreciation to your for your support.
Holiday Assistance
Thanksgiving Basket Distribution November 26 from 9:00 am to 11:00 am and 5:00 pm and 7:00 pm
The Tuesday Special
30 April 2020
Stephen Henderson, author of The 24-Hour Soup Kitchen, guest posts on his experience cooking during COVID-19 at The Salvation Army in Hudson, NY.
Hudson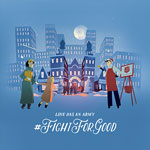 A Miracle on 3rd Street
22 November 2018
The Salvation Army Service Center in Hudson, NY recounts a story of being able to help a family in need at Christmas.
Christmas, Hudson
Veterans Day - The Salvation Army Serves Those Who've Served Our Country
10 November 2018
The Salvation Army offers a range of veteran services, providing comfort, support, counseling, and a home to thousands of veterans in need each year.
Veterans, Hudson
Weekly Schedule
Monday
Food Pantry
8:00 AM - 10:00 AM
Lunch
11:30 AM - 12:30 PM
Tuesday
Lunch
11:30 AM-12:30 PM
Wednesday
Food Pantry
8:00 AM - 10:00 AM
Lunch
11:30 AM-12:30 PM
Thursday
Lunch
11:30 AM-12:30 PM
Friday
Food Pantry
8:00 AM - 10:00 AM
Lunch
11:30 AM - 12:30 PM